Jewel case CD 'Pick Up Your Bass'
10 Tracks, including the bonus tracks 'Introduction' and 'South Africa': they are not available online!!
When you order the CD you can get an autographed copy on request, with a personalized message.
€15,- = approx. US $17,33 / £13,40
Download 'Pick up Your Bass' on i-tunes:(via Apple Music)


Download the track 'Pick up your bass' on CD Baby:

Download the track 'Pick up your bass' on Amazon: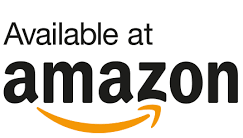 Press this button to go to my Facebook reviews.

The reactions on 'Pick Up Your Bass'
Alphonso Johnson; (bassist Weather Report, Billy Cobham, Carlos Santana, Phil Collins)
"This recording really surprised me on so many levels.
I expected the playing to be excellent, but I also loved the compositions as well."
Dutch magazine 'De Bassist' December 16 2016: ****
"Simone Croes fascinates from the very first to the very last track(….) A real bass album, and oh they sound só good; tasteful slap and melodic solos (….) Glowing compositions full of heart, nicely dosed virtuoso bass lines."(Remus Aussen)
www.Jazznu.com June 7th 2017
"Pick up your bass is a remarkable CD.
(..) She succeeded in incorperating a lot of different music styles, with the bass guitar at the centerpoint, in the tradition of bass gods like Jaco Pastorius, Stanley Clarke and Marcus Miller(…)
The diversity in styles fascinates because of the smart way in which Simone has composed her music. (…)
She has developed a strong sense for melody and harmony, and swings like no other when she uses her slap technique." ( Rinus van der Heijden)
The German website www.musikreviews.de (July 22nd 2017)
"Superb bass playing (…) Not only musicaly, but also soundwise  'Pick Up Your Bass' is a masterpiece (….) With one strike Simone Croes ensures herself a creditable spot between the very best jazz bass players (…) a Debut masterpiece" (Thoralf Koß)

NTB website (August 4th 2017)
"Bass player/composer Simone Croes hits you hard with her debut album. In the opening- and title track of 'Pick up your Bass' she gives us an example of her skills on the bass guitar that stand out from anything else (…) beautiful build up of the tracks on this album(…) Her virtuosity serves the music (…) Impressive!" (rakenDra Smit)
Via the Internet:
"Simone!! Your CD is REALLY good and most of all: original. I have played it a couple of times in the car and you should be só proud of this production, the sound is TÓPLINE, the compositions are diverse in style, introvert sometimes, but also some very fat & sexy grooves and that horn section is HOT!! 'Every day is a new day' is on the repeat a lot, the music can be used as film music as it is, and this fat reggae groove bass lick, mmmmmm, it tastes great !! I take my hat off for you all the way, what an accomplishment!! And I read the story about Raymond…. incredible, what a story! OK girl, get some rest and I hope to see you around sometime, maybe at a gig? " J.G.
"I have had such a great time: What great music and what an impressive bass sound. What a talent! On the way back in the car I've listened to your CD: Beautiful!! I could hear every little bass riff, every little vibrato etc. Awesome songs, very well executed. The song with cello and spoken word gives me goose bumps. I am enjoying myself very much here!" I.H.
"My My My, you sound good! That groove was on point! Congrats to you"
T.T.
"I have listened to your CD, and I think it's A-WE-SOM-E ☺ The sound, your licks, the compositions.. totally great 👍
..I had to let you know 🙂 Love, Willem"
W.D.
"Great Album!. I love each and every one of the 10 tracks!"
D.C.